By adopting eight healthy habits, middle-aged individuals can extend their lifespan significantly. In fact, according to a recent study, those who follow these habits can expect to live up to 24 more years (for men) and 21 more years (for women) than those who follow none of them. These eight healthy habits include
Eight Healthy Habits
Habit 1: Eat Well for Longevity
To maintain a healthy body, it's important to have a balanced diet. Incorporate nutrient-rich foods such as fresh fruits, vegetables, whole grains, lean meats, and healthy fats while avoiding overly processed options, sugary drinks, and excessive amounts of salt or sugar.
Habit 2: Stay Physically Active
Maintaining a healthy weight, improving heart health, and enhancing overall fitness are pivotal goals that can be achieved through various physical activities, including cardio, strength training, and flexibility exercises. By dedicating time to prioritize your physical well-being, you invest in your body's health and longevity.
Habit 3: Get Enough Sleep
Prioritizing getting 7-9 hours of quality sleep every night is crucial. Not only does it support physical and mental health, but it also helps the body to repair and rejuvenate.
Drink plenty of water throughout the day to support bodily functions and maintain overall health. Proper hydration is essential for digestion, circulation, and temperature regulation.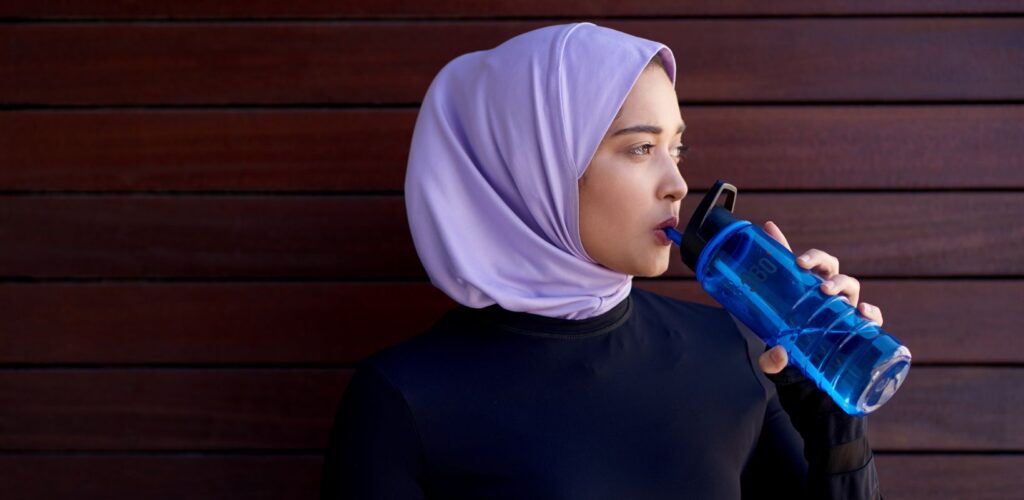 Habit 5: Stress Less, Smile More
Incorporating stress-reduction techniques into your routine can significantly benefit your mental well-being and help counteract the negative effects of chronic stress. Consider trying meditation, mindfulness exercises, deep breathing, or yoga to bring more balance and calmness into your daily life.
Habit 6: Avoid Alcohol and Smoking
Did you know that binge drinking could increase the risk of death by around 20%? Shockingly, more than 480,000 people in the U.S. lose their lives yearly due to tobacco-related diseases. As the American Cancer Society reported, that's approximately 1 in 5 of all deaths.
Habit 7: Maintaining healthy social relationships
Having a solid social network can not only boost your mental health but also increase your lifespan. Research has shown that maintaining connections with family, friends, and your community can significantly impact your overall well-being. A lack of positive social relationships was associated with a 5% increased risk of death.
Habit 8: Not Abusing Opioids
Avoid the misuse and abuse of opioids, as these substances can have serious health consequences and addiction risks.
"It's Never Too Late to Adopt Eight Healthy Habits"
The journey towards a healthier and more fulfilling life is not bound by age or circumstance. Regardless of where you find yourself on life's timeline, embracing eight healthy habits can bring about remarkable improvements to your physical well-being, mental clarity, and overall quality of life, leading to long life.
Sometimes life takes us on unexpected paths, and we may not always make choices that promote our well-being. But people have an amazing ability to bounce back and make positive changes. It doesn't matter if you're young or old, making healthier choices can have a big impact on your life.
Improving your health doesn't happen overnight. It's important to make small but lasting changes to your daily routine. These changes will add up over time and have a big impact on your overall health. You can start by eating healthier foods, being physically active, practicing mindfulness, and connecting with others. These habits will help you feel better and live longer.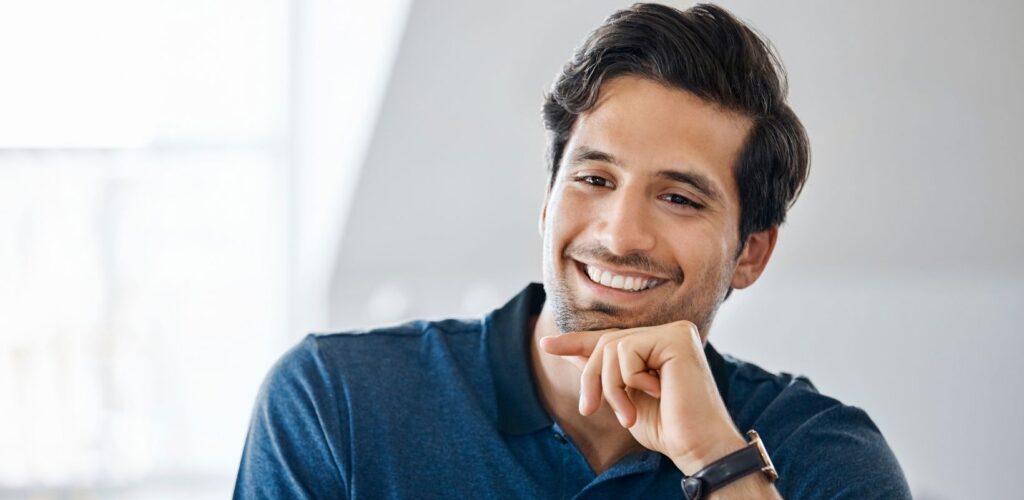 One of the greatest misconceptions is that age serves as a barrier to change. In reality, age can be an asset—a source of wisdom, experience, and motivation. People who decide to adopt healthier habits later in life often find a renewed sense of purpose and an increased appreciation for the time they have. The journey becomes an opportunity for self-discovery, growth, and personal transformation.
Remember, adopting eight healthy habits is a gift you give to yourself that will benefit you for years to come. It's a sign of your strength, determination, and a positive mindset. Whether you're starting from scratch or building on what you've already accomplished, it's never too late to take action toward a healthier and happier life.
Summary of the Research
Between 2011 and 2019, scientists analyzed the medical records and questionnaires of 719,147 U.S. veterans aged 40-99 who were part of the Veterans Affairs Million Veteran Program. They found that adopting all eight healthy lifestyle habits by middle age could add an average of 24 years to a man's life and 21 years to a woman's life. The study showed that low physical activity, opioid use, and smoking had the biggest impact on lifespan, with around a 30-45% higher risk of death during the study period.
Novus Beginning Psychiatry: Your Path to Health and Wellness Starts Here!
We understand that navigating the complexities of mental health can feel overwhelming, but you don't have to face it alone. At Novus Beginning Psychiatry, we're here to support you every step of the way. Whether you're seeking therapy, medication, or a combination of both, our compassionate professionals are dedicated to helping you find the path to a happier, healthier life.
Our highly skilled psychiatrists are experienced in a wide range of mental health conditions, including anxiety, depression, bipolar disorder, OCD, PTSD, ADHD, autism, and more. We offer evidence-based therapies that have been proven effective in helping individuals overcome their challenges. From cognitive-behavioral therapy (CBT) to couples/family therapy, we utilize the most up-to-date techniques to empower you on your healing journey.
We also recognize that medication is vital in managing certain psychological health conditions. Our team includes Dr. Nibras, who is a board-certified psychiatrist well-versed in medication management. He works closely with you to develop a comprehensive treatment plan, as we believe in the power of personalized care.
So, take the first step towards a brighter future. Contact us today to schedule an appointment. Our friendly staff is ready to assist you in finding a convenient time to meet with our dedicated professionals. Call (832)856-4718 and let us help you take charge of your mental well-being.
Medication Management For Psychiatric Wellness
At Novus Beginning Psychiatry, we're dedicated to helping you unlock the power of effective medication management. Our team of psychiatrists has years of experience and understands the importance of finding the right balance for your mental health journey. We offer personalized and compassionate care, creating medication plans that are tailored to your unique needs. Our understanding of psychopharmacology allows us to provide the most advanced and evidence-based treatments available.
Our goal is to help you by providing the right medications to enhance your therapy outcomes, reduce your symptoms, and improve your overall well-being. We want to be your trusted partner on the path to a brighter future. Please don't hesitate to contact us at Novus Beginning Psychiatry to experience the transformative effects of our comprehensive medication management approach.
Who is Dr. Nibras?
Dr. Sohail Nibras is a double board-certified psychiatrist in child, adolescent, and adult psychiatry. He completed his education at Saint Louis University and the American University of Integrative Science. He excels in treatments based on psychiatric care and therapeutic sessions and has experience treating dual psychiatric and substance use disorders. He is an assistant professor at the Menninger Department of Psychiatry and Behavioral Sciences at Baylor College of Medicine in Houston, Texas. He serves as an attending psychiatrist at Texas Children's Hospital. He trains future psychiatrists and engages in scholarly research projects.
Visit us
Come and visit us at one of our locations in person or meet us via telepsychiatry/online!
We're here to help in Texas, ready to meet you in person. If you're unable to make it in person, don't worry, we're also available online in Texas and Florida, so you can meet us easily from the comfort of your own home. Whether you prefer to see us face-to-face or connect with us online, we're here to assist you every step of the way.
Address in Sugar Land
120 Eldridge Rd Suite D, Sugar Land, TX 77478
Address in Katy
References
23410 Grand Reserve Drive, Ste. 401 & 402 Katy, Texas 77494
https://neurosciencenews.com/longevity-lifestyle-changes-23685/
https://www.prevention.com/health/a44675585/study-8-habits-add-years-to-life-life-span/