Peripartum Depression
Depression that develops during pregnancy or right after giving birth is referred to as "peripartum depression". The term "peripartum" acknowledges the fact that depression is related to having a baby and it frequently starts during pregnancy.
Most women feel that having a baby is a jumble of powerful emotions, ranging from pleasure and excitement to fear and anxiety. But it may also lead to depression, which one might not expect. For women who are experiencing peripartum (formerly known as postpartum) depression, it may be a highly stressful and difficult period.
Peripartum depression is a severe but curable medical condition. During this period, energy changes, sleep, and appetite are also disturbed, as well as emotions of intense sadness, apathy, and worry can escalate. Peripartum depression affects one in seven women, according to estimates, Peripartum Psychiatry can help in recovering from such disease.
However, after giving birth some new mothers might experience "baby blues" which commonly include mood swings, crying episodes, anxiety, and difficulty sleeping. The first two to three days after delivery are usually when baby blues start, and they can continue for up to two weeks. The two conditions are distinct from one another. Peripartum depression is a more severe, chronic form of depression that some new moms may experience.
Untreated peripartum depression affects the mother's health and quality of life, but it can also have an effect on the baby. Children of moms with peripartum depression are more likely to experience cognitive, emotional, verbal, developmental, and social problems in the long run.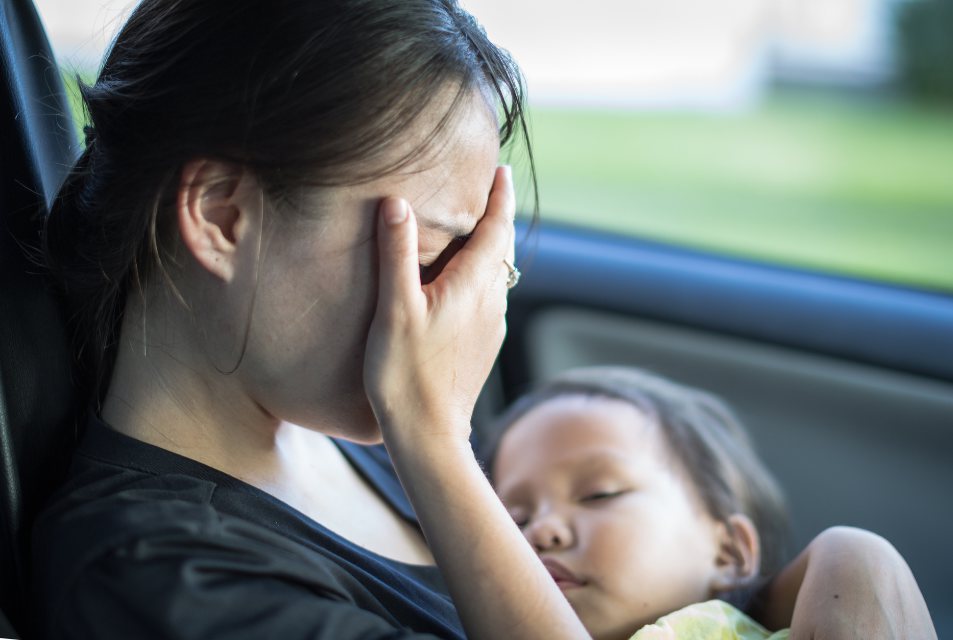 What are the symptoms of peripartum depression?
Peripartum depression symptoms include:
Depressed mood
Severe mood swings
Excessive crying
Hard bonding with a newborn
Loss of pleasure or interest in once-enjoyed activities
Loss of appetite or eating much more than usual
Inability to sleep or excessive sleeping
Extreme fatigue or energy loss
Distancing from friends and relatives
Lack of care or interest in the baby
Having severe anxiety about/around the baby
Having feelings of being a bad mother
Fear of harming the baby or oneself
Feelings of worthlessness, shame, or guilt
Restlessness
Having trouble thinking, concentrating, or making decisions
Persistent suicidal or dead thoughts
Crying "without a cause"
These symptoms are frequently present in peripartum-depressed women, and both the frequency and intensity of the symptoms might vary. The first sign of peripartum depression must appear during pregnancy or during the first four weeks after birth.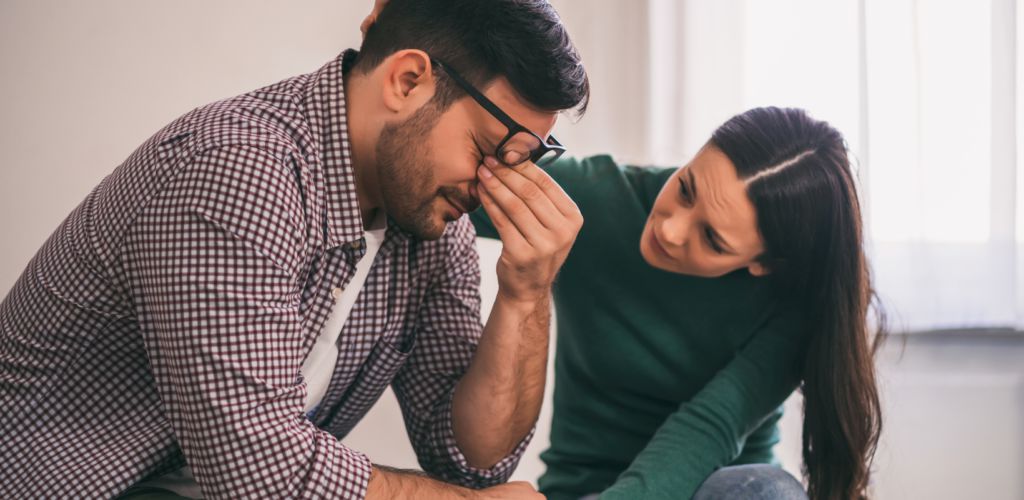 Does postpartum depression also affect new fathers?
New fathers can also experience postpartum depression. They face the same symptoms that postpartum depressed women encounter which include feeling sad or tired, feeling anxious, or changing their regular eating and sleeping schedules.
Postpartum depression is most usually common among young dads, those with a history of depression, people who struggle with relationships, and people who are financially unstable. Postpartum depression in fathers ― sometimes called paternal postpartum depression ― can have the same negative effect on relationships and child development as postpartum depression in mothers can.
Who Is at Risk?
Any new mother (or gestational carrier/surrogate) can experience symptoms of peripartum depression or other mood disorders. If a woman has had depression or another mood disorder in the past (or if it runs in her family), if she is going through other stressful life events in addition to her pregnancy she is more likely to experience depression during or after pregnancy.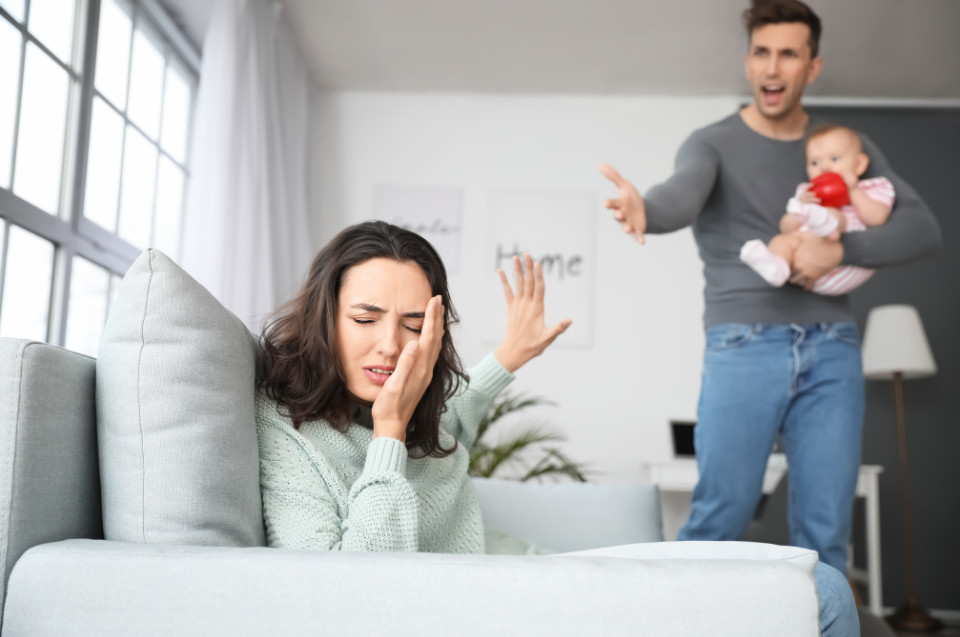 When should I see a doctor?
You should speak with your doctor if
You have been experiencing a few of the above signs for more than two weeks
You've considered harming yourself, your kid, or taking your own life.
Your emotions of depression are becoming worse
You are finding it difficult to take care of your baby and do everyday duties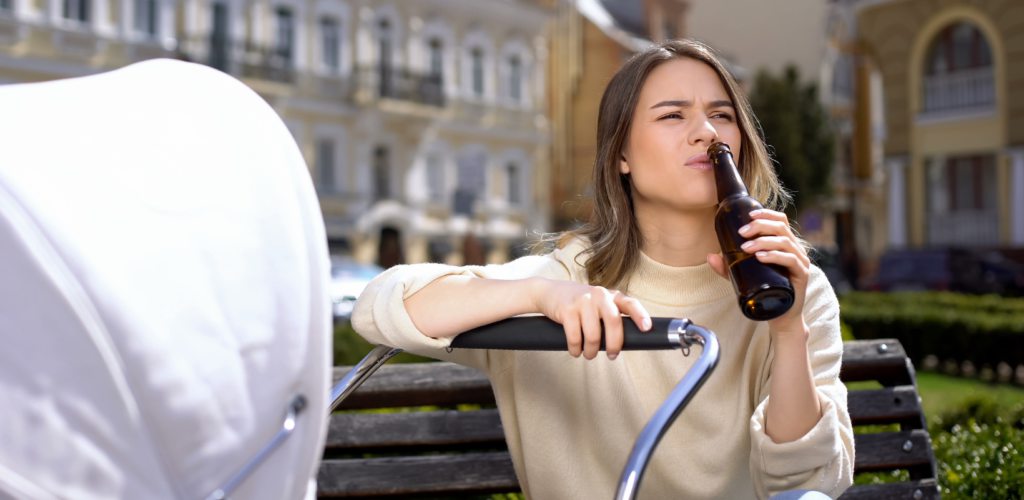 What treatments are available for peripartum depression?
Many women may suffer in silence, dismissing their problems as a normal aspect of pregnancy and childbirth and failing to get proper help. It's crucial to receive treatment for depression throughout pregnancy. Better awareness and knowledge can lead to better results for mothers and their newborn babies.
Postpartum depression can be treated with psychotherapy (talk therapy), medication, dietary modifications, lifestyle changes, social support, or a combination of these, just like other kinds of depression.
American Psychological Association (APA) states that when depression or anxiety is mild, psychotherapy without medication is recommended as the first line of treatment for women who are pregnant or breastfeeding. Antidepressant medication should be taken into consideration as the first line of treatment for women who have moderate to severe depression or anxiety.
Antidepressant options during pregnancy:
Selective serotonin reuptake inhibitors (SSRIs): Talk to your doctor, but be aware that some SSRIs have been linked to a rare but severe lung issue in newborn
Serotonin and norepinephrine reuptake inhibitors (SNRIs)
Bupropion (Wellbutrin)
Tricyclic antidepressants (TCAs)
The risks and benefits of medication should be discussed with a doctor by women who are pregnant or breastfeeding. The choice should be taken after carefully weighing the possible risks and benefits of therapy vs. no treatment for the mother's, the unborn child's, and/or the nursing newborn's or infant's health.
How friends, family, and partners may support women with peripartum depression?
It is crucial to have strong support from your spouse, family, and friends. Here are some ideas for supportive actions from loved ones:
Recognize the Signs. Learn to see the symptoms of anxiety and depression, and if you notice them, suggest that she visit a doctor.
Do not ignore Her. Tell her you want to have a look at her concerns.
Support Her. Let her know you are here to support her and that she is not alone. Consider offering to watch the infant while she rests or assist her with home chores.
Encourage her to get assistance if needed. She could feel uneasy and decide against asking for help. Encourage her to consult a medical professional.
Treatment, Medication, and therapy for Peripartum Depression at Novus Beginning Psychiatry in Sugar Land, Texas
Follow these steps to begin counseling at Novus Beginning Psychiatry:
Get in touch with our office to schedule an appointment or to learn more about Peripartum Depression.
Meet our experienced psychiatrist who will look for solutions to assist you.
Visit our website and learn more about child psychology.
Follow us on Instagram, Facebook, and LinkedIn
Additional Services We Provide
At Novus Beginning Psychiatry, we provide therapy and medication treatment services for people of all ages having anxiety disorders, mood disorders, psychotic disorders, eating disorders, depression, ADHD, autism, and women's issues. We provide couples and marriage counseling, counseling for children, young adults, and teenagers, family therapy, men's issues, trauma counseling, and group counseling. Please contact Novus Beginning Psychiatry immediately if you'd like to know more about our psychiatrist, therapist, and counseling service.