Alzheimer's Disease
It is a progressive neurological disorder. One of the most common types of dementia, it is characterized by a number of symptoms that start with minor memory loss and may eventually affect one's ability to communicate and respond to their environment. Alzheimer's disease impairs a person's memory along with their ability for learning, reason, think, make decisions, communicate, and organize skills. It can significantly impair a people's ability to carry out daily tasks. Alzheimer's disease involves parts of the brain that control thought, memory, and language.
The signs and symptoms of Alzheimer's get worse with time. When mental issues do become visible, they are often identified as mild cognitive impairment (MCI). MCI patients are quite likely to progress to dementia. Alzheimer's disease is the most common form of dementia. (Dementia may also result from a number of conditions, including vascular dementia, Parkinson's disease, dementia with Lewy bodies, and others.). Alzheimer's disease patients who have severe dementia are unable to communicate, recognize friends and relatives, or take care of themselves.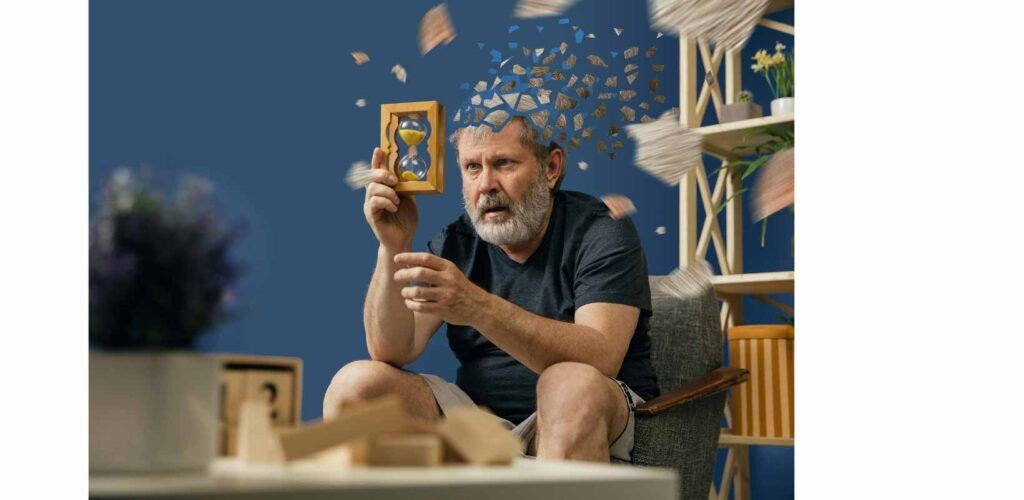 What are the symptoms of Alzheimer's disease?
Alzheimer's disease does not occur naturally as people age. The signs and symptoms of Alzheimer's disease vary from person to person and worsen with time. One of the initial symptoms of disease and other dementias is frequent memory loss. Individual disease symptoms might also have one or more of the following issues in addition to memory issues:
Trouble performing/taking longer to perform familiar tasks
Psychological and behavioral changes, such as tension, anxiety, and hostility
Repeating questions
Difficulty budgeting and paying expenses
Difficulty finishing routine duties at work, home, or in leisure
Having trouble picking up new information and recalling recent happenings
Difficulties performing multi-step tasks, such as dressing or cooking
Placing items in unusual locations
Confusing events, times, and location
Experiencing delusions, paranoia, or hallucinations
Difficulty coping well with change
Having irrational suspicions about relatives, friends, or family
Poor decision-making or reasoning
Difficulty speaking/ choosing the appropriate words
Difficulty reading, writing, and numeracy
Losing one's way/wandering
Being unable to fall asleep
Difficulty walking
Difficulty in eating
Losing one's way/wandering
Being unable to fall asleep
How to diagnose Alzheimer's disease?
Physical and neurological examinations, a complete medical history, and an evaluation of mental status are frequently used to diagnose disease. It might involve brain imaging (with an MRI or CT scan, for example), which could reveal additional reasons for issues. These tests are used to determine whether a patient has Alzheimer's disease or other medical diseases that present with symptoms that are similar to those of Alzheimer's disease. Here let's discuss each of them briefly:
Steps for Diagnosing:
Medical history. The doctor will examine the patient's present and previous medical conditions, the drugs they are currently taking, and any history of Alzheimer's disease or other memory impairments in the patient's family. Additionally, he or she will perform a neurologic exam and assess all current vital signs, including blood pressure, heart rate, temperature, pulse rate, etc.
Neuropsychological testing. Tests for focus, memory, linguistics, planning, reasoning, the ability to change behavior, as well as personality and emotional stability, are all included in this exam.
Mental status testing. A mental status examination tells a person's ability to think and ascertain whether any problems are improving or worsening. These assessments cover tests of language, problem-solving, concentration, counting, memory, and attention.
Computed tomography (CT). This scan reveals physical changes in the structure of brain tissue seen in the later stages of Alzheimer's disease, including widening of the indentations of the brain tissues, and expansion of the brain's fluid-filled chambers.
Magnetic resonance imaging. Brain atrophy may also be visible on this scan. It can also detect other structural defects, including strokes, tumors, fluid buildup on the brain, and other conditions that can show symptoms resembling those of Alzheimer's disease.
Positron emission tomography. This scan demonstrates the irregular brain activity in an Alzheimer's patient. In contrast to other types of dementia, it can also aid in the diagnosis of Alzheimer's disease.
Blood and urine tests. Standard laboratory tests such as blood counts, vitamin levels, liver and kidney function, mineral balance, and thyroid gland function tests are done to screen out other potential causes of symptoms.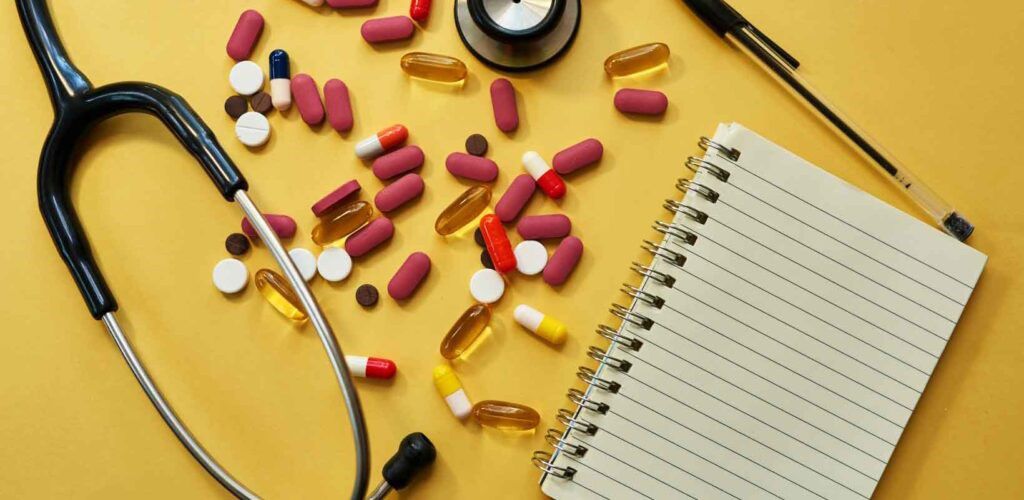 How is Alzheimer's disease treated?
Although there is currently no treatment for Alzheimer's disease, there are medications that can help temporarily reduce the severity of dementia symptoms. The Food and Drug Administration (FDA) has currently certified two medicine classes to treat Alzheimer's disease symptoms.
Cholinesterase inhibitors. All of the cholinesterase inhibitors have been authorized to treat the moderate to severe signs of (AD). Among the cholinesterase inhibitors are:
Donepezil (Aricept)
Rivastigmine (Exelon) and Exelon patch
Galantamine (Razadyne)
NMDA antagonist. It keeps nerve cells healthy by preventing the neurotransmitter glutamate from activating NMDA receptors. Compared to cholinesterase inhibitors, this medicine operates differently. Memantine-treated Alzheimer's patients had improved performance in tests evaluating their routine daily activities. Patients with lower functioning may benefit the most.
Managing behavior changes. Drugs can cause confusion and dizziness as side effects, which might increase the risk of falling.
Treatment, Medication, and therapy for Alzheimer's disease at Novus Beginning Psychiatry in Sugar Land, Texas
Follow these steps to begin counseling at Novus Beginning Psychiatry:
Get in touch with our office to schedule an appointment or to learn more about Alzheimer's disease.
Meet our experienced psychiatrist who will look for solutions to assist you with your psychological health
Visit our website and learn more about human psychology.
Follow us on Instagram, Facebook, and LinkedIn to be updated about psychological issues.
Additional Services We Provide
At Novus Beginning Psychiatry, we provide therapy and medication treatment services for people of all ages having anxiety disorders, mood disorders, psychotic disorders, eating disorders, depression, ADHD, autism, and women's issues. We provide couples counseling, Counseling for Children, young adults, and teenagers, family therapy, men's issues, trauma counseling, and group counseling. Please contact Novus Beginning Psychiatry immediately if you'd like to know more about our psychiatrist, therapist, and counseling service.