Gambling Addiction:
You risk what you value when you gamble in the hopes of obtaining something even more valuable. Compulsive gambling, also called gambling disorder, is the uncontrollable urge to keep gambling despite the negative effects it has on your life. Gambling disorder involves repeated gambling behavior. Even when it results in severe issues, they will keep doing it. These actions cause issues for the person, their family, and society as a whole. Gambling addiction may overstimulate the brain's reward system, similar to alcohol or drugs, which can lead to addiction.
If you have compulsive gambling, you may continually pursue bets that end in losses, spend savings, and create debt. You could try to disguise your actions, perhaps turning to theft or fraud to satisfy your addiction.
What are the Symptoms of Gambling Addiction?
Symptoms of gambling disorder may include:
Having a gambling obsession, such as continually planning activities to increase one's money
Thinking about gambling frequently
Having an intense craving for gambling
Gambling with money or items you don't own
Needing to make bigger bets to achieve the thrill of excitement
Irritable or restless when you try to cut down on gambling
Gambling as a way to avoid problems or relieve feelings of helplessness, or guilt
Trying to get back the lost money by gambling even more
Gambling on despite the negative results on one's income, career, or personal relationships
Lying to hide one's gambling habits
Difficulty controlling gambling activity
Risking or losing important relationships, a job, or work opportunities because of gambling
Requesting financial help from others
What causes addiction to gambling?
Compulsive gambling can result from an uncontrolled craving for the pleasure or excitement of winning. There is no known cause for this disorder. The disease occasionally runs in families.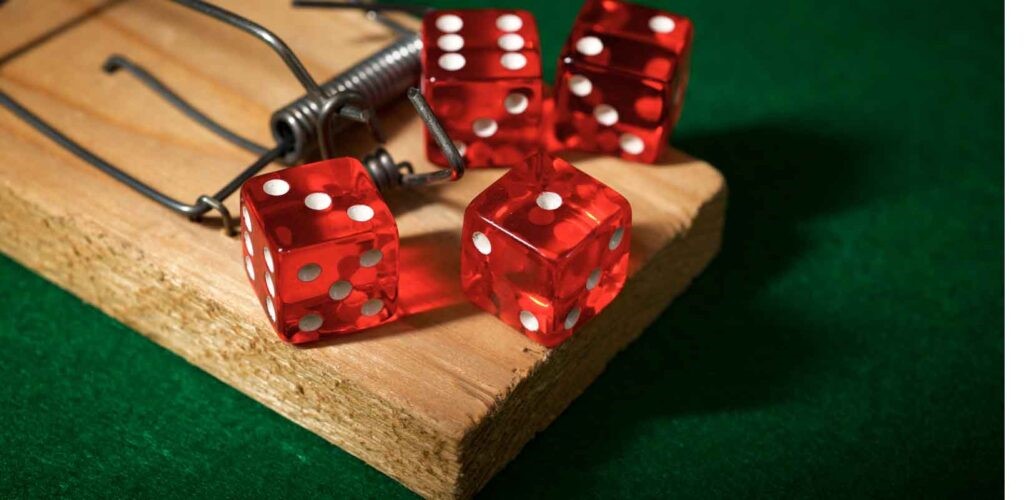 What complications are connected with gambling addiction?
People with compulsive gambling may face a variety of challenges if they do not seek therapy. The probability of suicide is the most hazardous consequence. Other adverse effects of the condition include:
Significant financial or possessions loss
Severe debt
Legal issues or imprisonment
Relationship Issues with family and friends
Poor work performance or job loss
Poor general health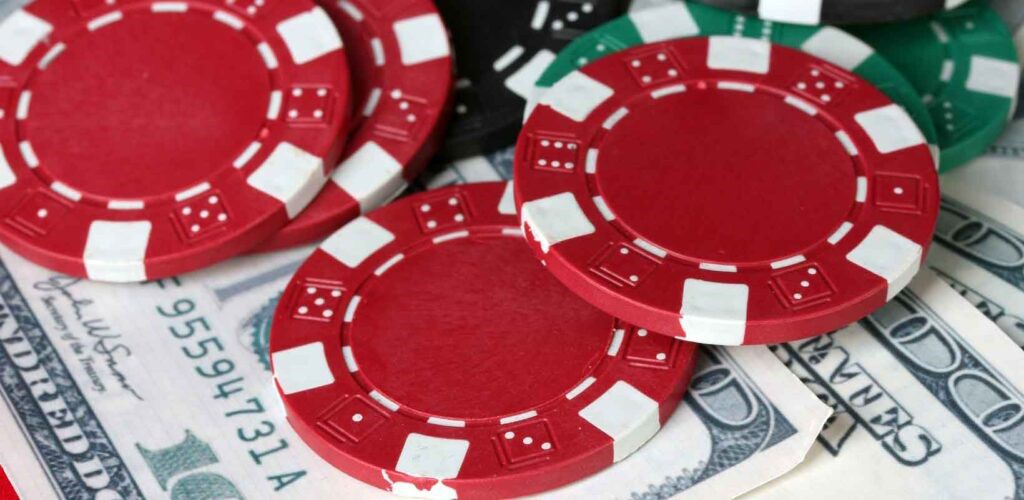 What are the Risk Factors of Gambling Disorder?
The following risk factors are more frequently linked to compulsive gambling:
Concerns with mental health. Compulsive gamblers frequently struggle with substance abuse, personality disorders, depression, and/or anxiety. Additionally, attention-deficit disorder (ADHD), obsessive-compulsive disorder (OCD), and bipolar illness may also be associated with compulsive gambling (ADHD).
Age. Younger and middle-aged persons are more likely to suffer from compulsive gambling. The likelihood of developing compulsive gambling increases if a youngster or teenager gambles. However, compulsive gambling can also be an issue for older adults.
Influence from family or friends. The chances that you may develop a gambling issue are higher if members of your family or close friends do. Family relationships and friends have a significant impact on people throughout their lives.
Gender. Men are more likely to engage in compulsive gambling than women. Women tend to begin gambling later in life and may develop an addiction more quickly. However, the ways that men and women gamble are becoming increasingly similar.
Specific personality traits. You may be more likely to develop compulsive gambling if you are highly competitive, a workaholic, impulsive, and restless. People who get easily bored also have a chance to develop gambling disorders.
How is gambling addiction managed or treated?
Gambling affects people in different ways. For different people. different approaches may work better. Gambling problems are treated with a variety of therapy methods, such as cognitive behavioral therapy (CBT), psychodynamic therapy, group therapy, and family therapy.
People with compulsive gambling get an understanding of their reasons behind gambling through CBT. They can better control their gambling issues because of this understanding. Counselors also go over different approaches for problem-solving such as how to manage cravings to gamble, how to rebuild family and friendship bonds, how to maintain recovery, and other relevant monetary and personal difficulties.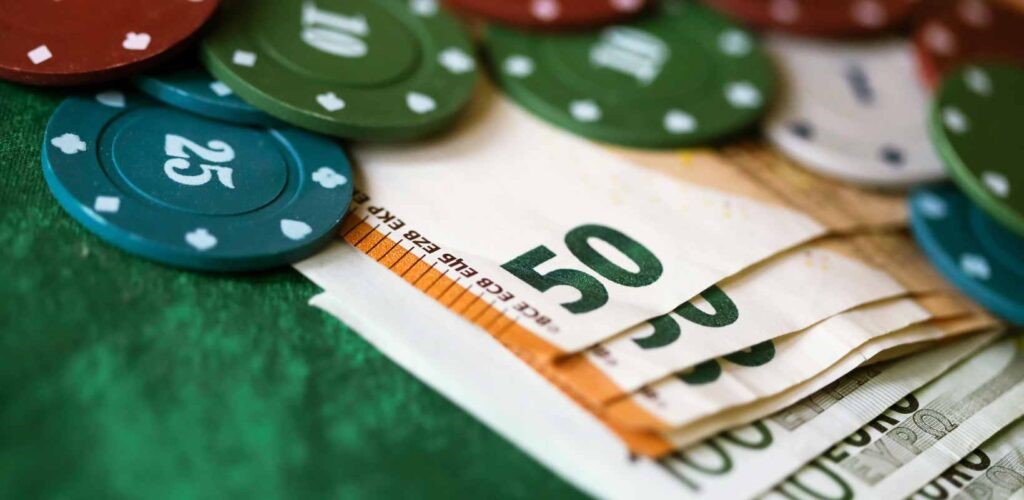 How can Counseling be beneficial?
Learn to manage your gambling
Reconcile family relationship
Deal the desire to gamble
Deal with challenges and stress
Spend your time doing something else
Organize your finances
Keep recovering and stay away from triggers
How may a gambling disorder be avoided?
Although there isn't a proven solution to stop gambling disorder, educational initiatives that focus on targeted individuals and groups may be beneficial.
Consider avoiding gaming in any form, including people who gamble and as well as situations where gambling takes place if you have risk factors for compulsive gambling. To help stop gambling from getting worse, seek help as soon as a problem arises.
Gambling Disorder and Suicide Prevention:
Gamblers have a higher chance of taking their lives as there is an association between gambling and suicide. People who experience gambling-related harms are at higher risk of having suicidal thoughts, making suicide attempts, and committing death. It's important to take any suicidal ideas or discussions related to it seriously.
Treatment, medication, and therapy for gambling addiction at Novus Beginning Psychiatry in Sugar Land, Texas
Follow these steps to begin counseling at Novus Beginning Psychiatry:
Get in touch with our office to schedule an appointment or to learn more about gambling addiction
Meet our Experienced Psychiatrist in Sugar Land who will look for solutions to assist you with your psychological health
Visit our website and learn more about human psychology.
Follow us on Instagram, Facebook, and LinkedIn to be updated about psychological issues.
Additional Services We Provide
At Novus Beginning Psychiatry, we provide therapy and medication treatment services for people of all ages having anxiety disorders, mood disorders, psychotic disorders, eating disorders, depression, ADHD, autism, and women's issues. We provide couples and marriage counseling, counseling for children, young adults, and teenagers, family therapy, men's issues, trauma counseling, and group counseling. Please Contact Us immediately if you'd like to know more about our psychiatrist, therapist, and counseling service.