Suicide is a complex and sensitive issue, but it is crucial to address it. It occurs when a young person intentionally takes their own life. Before attempting suicide, they might experience suicidal thoughts or ideation. They may also engage in suicidal behavior. According to the Centers for Disease Control and Prevention, suicide is the second leading cause of death among individuals aged 15 to 24 in the United States.
Warning signs of teen suicide:
Many of the warning signs of suicide are also symptoms of depression. They are:
Unhealthy preoccupation with death and dying
Expressing feelings of hopelessness or having nothing to live for
Withdrawal from family and friends
Engaging in self-harm behaviors
Neglecting physical hygiene
Loss of interest in usual activities
Acting out and running away behavior
Using alcohol and drugs frequently
Neglecting one's appearance
Taking unnecessary risk
Changes in eating and sleeping patterns
Complaining of physical issues, for instance, stomachaches, headaches, and fatigue
Experiencing a sudden drop in grades
Feeling bored and unable to focus
Not responding positively to praise and appreciation
If you notice any of these signs in a teenager, it's important to seek the advice of a healthcare professional for a diagnosis and appropriate treatment.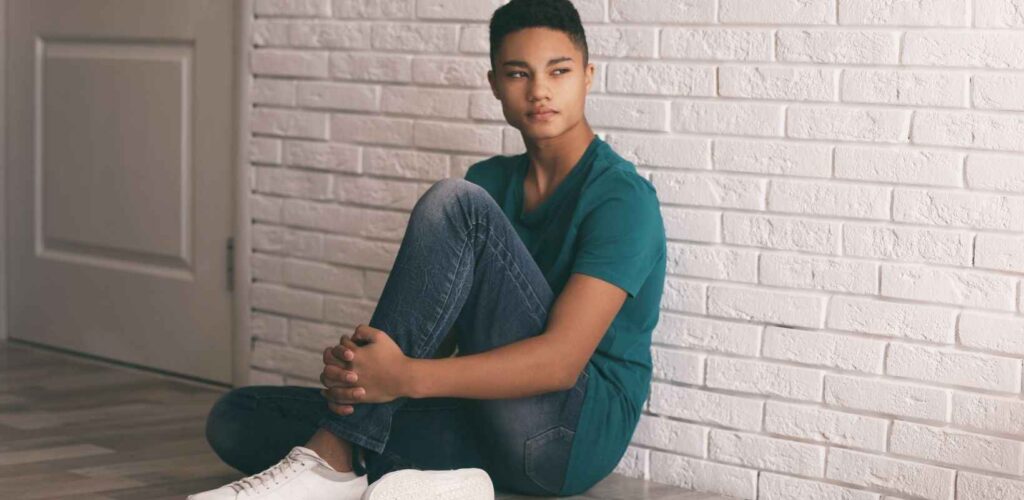 Risk factors of teen suicide:
The teenage years can be a challenging and stressful period, marked by significant changes to the body, thoughts, and emotions. During this time, teens may experience intense feelings of stress, confusion, fear, and doubt that can affect their problem-solving abilities and decision-making skills. As a result, they may find it difficult or even embarrassing to overcome certain problems. In some cases, suicide may even seem like a viable solution.
Several factors increase the risk of suicidal thoughts or behaviors, including:
Psychological health issues such as depression, anxiety, and other mood disorders
Family history of suicide
Impulsive, aggressive, or disruptive behaviors
Troubles in school, such as bullying
History of trauma or abuse
Family violence, for instance, physical, sexual, verbal or emotional abuse
Previous suicide attempt(s)
Exposure to violence
Acute loss or rejection
Changes in their families, such as divorce or relocation to a new town
Alcohol and substance use
Easy access to a gun
How can I help prevent my teen from attempting suicide?
Learning the warning signs of teen suicide can prevent an attempt. Keeping open communication with your teen and their friends gives you an opportunity to help when needed. Also, take these steps:
Support your teen by listening to them without offering undue criticism.
Help your struggling child maintain connections with their friends and loved ones.
Express your love for your child or teen to build a strong bond.
Keep medicines and guns away from your teens to prevent unfortunate incidents.
Get your teen help for any mental or substance use problems from a professional psychiatrist.
Become informed about teen suicide. Search resources like public libraries and the Internet.
Know the warning signs for depression.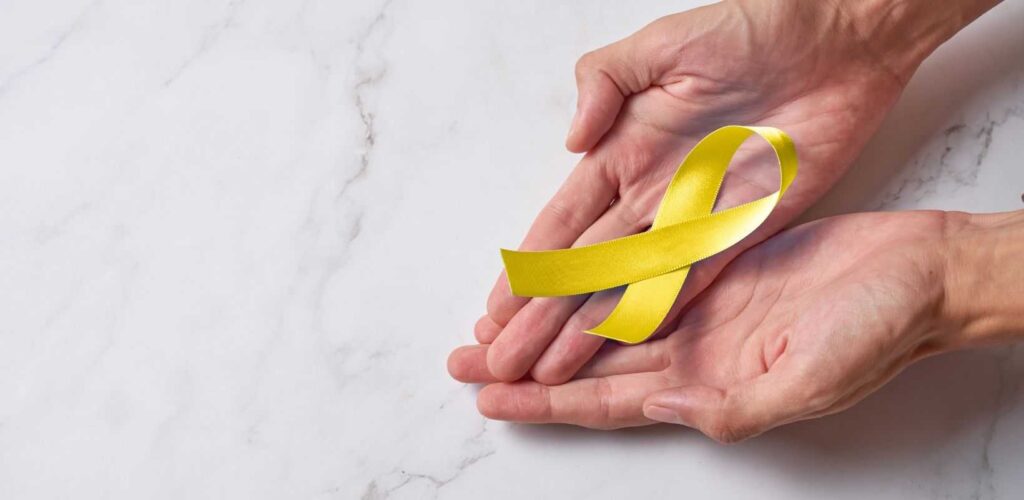 Treatment for suicidal behavior:
The treatment plan for your child will depend on their age, general health, and the severity of their symptoms. To begin with, a thorough evaluation of the events leading up to the suicidal behaviors that occurred during the 2 to 3 days prior will be conducted. Based on this assessment, the treatment may include individual therapy, family therapy, and an extended hospital stay if necessary. It is important to note that parents play a crucial role in the treatment process.
Depression and teen suicide:
Typically, children and adolescents who attempt suicide have an underlying mental health disorder, usually depression. Although depression and suicide often go hand in hand, not all depressed individuals have suicidal thoughts, and not everyone who attempts suicide is depressed. It's essential to know that depression and suicidal feelings are treatable mental disorders that can be diagnosed and managed through a comprehensive treatment plan. As a parent, teacher, or anyone who spends time with children and teens, it's crucial to recognize the warning signs and learn the tools that can help prevent teen suicide.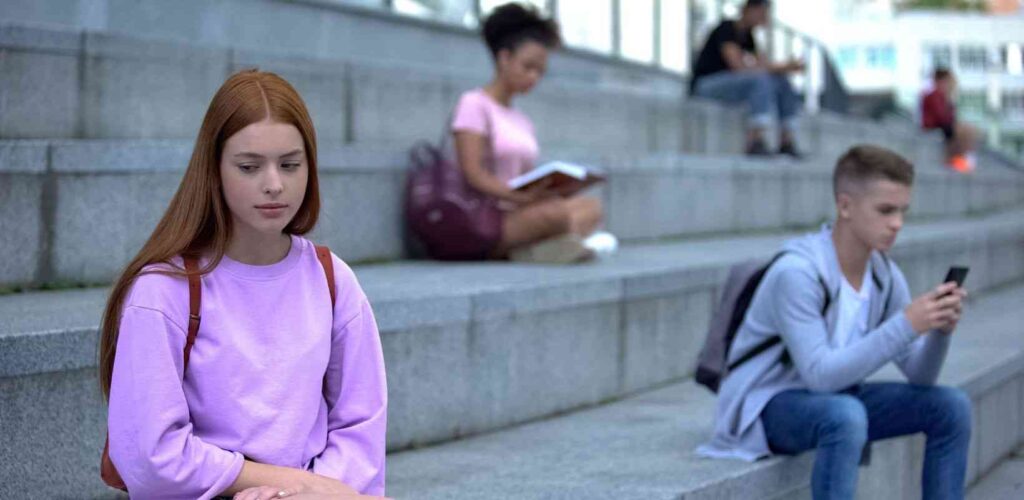 Novus Beginning Psychiatry: Your Path to Health and Wellness Starts Here!
We understand that navigating the complexities of mental health can feel overwhelming, but you don't have to face it alone. At Novus Beginning Psychiatry, we're here to support you every step of the way. Whether you're seeking therapy, medication, or a combination of both, our compassionate professionals are dedicated to helping you find the path to a happier, healthier life.
Our highly skilled psychiatrists are experienced in a wide range of mental health conditions, including anxiety, depression, bipolar disorder, OCD, PTSD, ADHD, autism, and more. We offer evidence-based therapies that have been proven effective in helping individuals overcome their challenges. From cognitive-behavioral therapy (CBT) to couples/family therapy, we utilize the most up-to-date techniques to empower you on your healing journey.
We also recognize that medication is vital in managing certain psychological health conditions. Our team includes Dr. Nibras, who is a board-certified psychiatrist well-versed in medication management. He works closely with you to develop a comprehensive treatment plan, as we believe in the power of personalized care.
So, take the first step towards a brighter future. Contact us today to schedule an appointment. Our friendly staff is ready to assist you in finding a convenient time to meet with our dedicated professionals. Call (832)856-4718 and let us help you take charge of your mental well-being.
Medication Management For Psychiatric Wellness
At Novus Beginning Psychiatry, we're dedicated to helping you unlock the power of effective medication management. Our team of psychiatrists has years of experience and understands the importance of finding the right balance for your mental health journey. We offer personalized and compassionate care, creating medication plans that are tailored to your unique needs. Our understanding of psychopharmacology allows us to provide the most advanced and evidence-based treatments available. 
Our goal is to help you by providing the right medications to enhance your therapy outcomes, reduce your symptoms, and improve your overall well-being. We want to be your trusted partner on the path to a brighter future. Please don't hesitate to contact us at Novus Beginning Psychiatry to experience the transformative effects of our comprehensive medication management approach.
Who is Dr. Nibras?
Dr. Sohail Nibras is a double board-certified psychiatrist in child, adolescent, and adult psychiatry. He completed his education at Saint Louis University and the American University of Integrative Science. He excels in treatments based on psychiatric care and therapeutic sessions and has experience treating dual psychiatric and substance use disorders. He is an assistant professor at the Menninger Department of Psychiatry and Behavioral Sciences at Baylor College of Medicine in Houston, Texas. He serves as an attending psychiatrist at Texas Children's Hospital. He trains future psychiatrists and engages in scholarly research projects.
Visit us
Come and visit us at one of our locations in person or meet us via telepsychiatry/online!
We're here to help in Texas, ready to meet you in person. If you're unable to make it in person, don't worry, we're also available online in Texas and Florida, so you can meet us easily from the comfort of your own home. Whether you prefer to see us face-to-face or connect with us online, we're here to assist you every step of the way.
Address in Sugar Land
120 Eldridge Rd Suite D, Sugar Land, TX 77478
Address in Katy