A heat wave is affecting parts of the United States, including the Southwest and Southeast, as well as parts of Europe. The heat not only affects us physically, but it can also cause harm to our mental well-being. While applying sunscreen and staying hydrated is helpful, excessive heat can impact our mood and cognitive abilities. In this blog post, we will discuss the effects of extreme heat on mind and give tips on how to mitigate them. Here are a few impacts of extreme heat on mental health: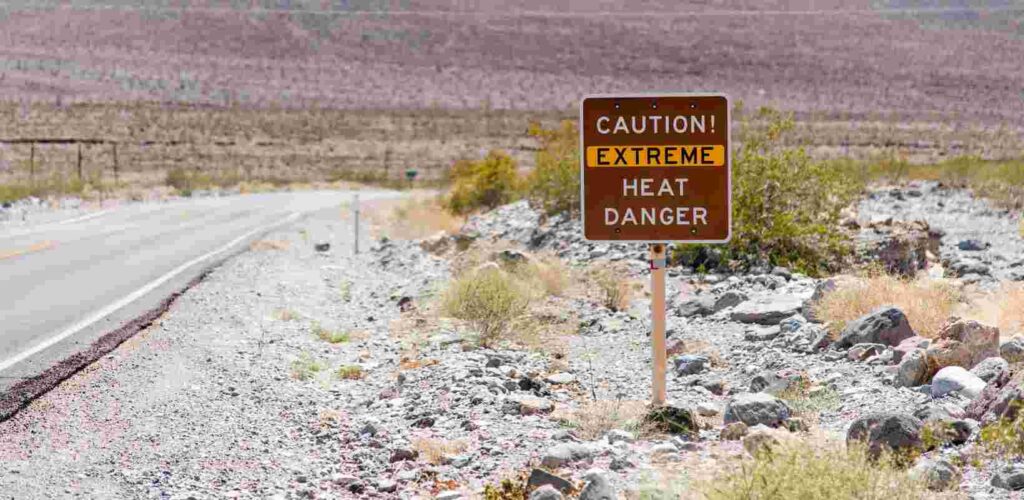 Increased Irritability and Symptoms of Depression:
Extreme heat on mind can increase the feeling of irritability and exacerbate symptoms of depression, leading to an increase in discomfort, stress, frustration, helplessness, and low mood.
Sleep Disturbances:
High temperatures can cause sleep problems like insomnia and disrupted sleep patterns. Poor sleep quality can worsen mental health symptoms, such as irritability, mood swings, and difficulty concentrating.
Studies have shown that there is a link between high temperatures and a rise in suicide rates. High temperatures can contribute to increased psychological stress, reduced impulse control, and impaired coping mechanisms, all of which increase suicidal thoughts and attempts.
Increased Stress, Anger, and Fatigue:
Elevated temperatures can cause increased stress, anger, fatigue, irritation, emotional tension, and mental exhaustion due to the physiological strain of heat on the body.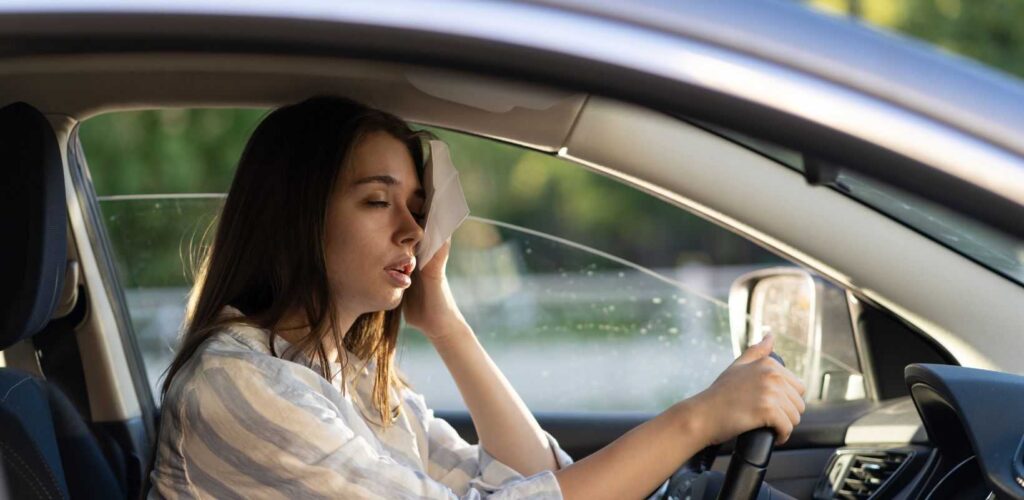 Aggression and Domestic Violence:
Heightened aggression and increased domestic violence are linked to extreme heat. The discomfort and tension from heat can worsen existing conflicts and lead to aggressive behavior.
Cognitive Impairment:
High temperatures can lead to problems with memory, attention, and reaction time. Extreme heat on mind can negatively affect cognitive functions, making it difficult for individuals to concentrate, make decisions, and perform tasks effectively.
Substance Use Increase:
During heat waves, people may feel uncomfortable and stressed out. In such situations, some individuals may consume substances such as alcohol or drugs to alleviate their discomfort.
Community Mental Health and Well-being:
Higher temperatures can harm the community's mental health and well-being. The stress and social disruption caused by extreme heat on mind can lead to declining community support systems and cohesion.
Long-Term Implications:
Prolonged exposure to extreme heat can have long-term consequences for mental health. Heat waves can cause chronic stress and sleep problems, which can ultimately lead to the development of long-term mental health disorders.
Heat Waves Vulnerabilities and Risks for Those in Need
During scorching hot days, it's not just physical health that we should be worried about. People with serious mental health issues might find coping with the extreme heat on mind even more challenging. It can be tough for them to make sound decisions or take care of themselves, which could put them at risk of heat stroke and other heat-related illnesses.
Studies reveal that individuals who already suffer from mental health problems such as dementia are at a higher risk of being hospitalized or ending up in the emergency room during a heatwave. The intense heat alone could make them more susceptible to getting seriously ill. It's essential to watch your loved ones and check in with them during hot weather, especially if they have existing mental health issues.
Some people with mental health issues might be unable to handle their body temperature well due to their condition. So, you might see people who are dealing with mental health problems wearing heavy clothes even on hot days. Certain medications that help with mental health problems can also mess with the body's ability to deal with heat.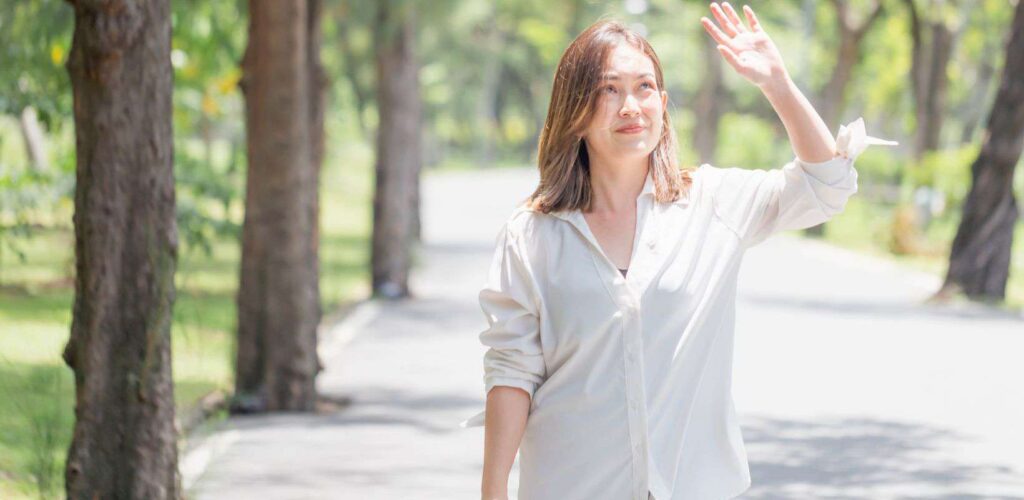 Tips For Safeguarding Your Mental Well-being During Extreme Temperatures
Keep yourself hydrated and cool by using fans or air-conditioned spaces. Being physically comfortable can help reduce irritability and stress.
Practice self-care techniques such as deep breathing, meditation, and relaxation exercises to manage stress and anxiety caused by high temperatures.
Adjust your daily routine to avoid the hottest parts of the day. Plan activities during cooler hours to prevent cognitive fatigue caused by heat.
To improve the quality of your sleep, create a comfortable sleeping environment and establish a consistent bedtime routine. Addressing sleep difficulties can prevent negative memory, attention, and mood impacts.
Identify early signs of irritability, frustration, shortened attention span, and memory issues. Address these indicators to prevent mental health symptoms from worsening.
If you or someone you know is struggling, don't hesitate to seek professional help. Therapists and psychiatrists can offer techniques to cope with heat-related mental health challenges.
Spread awareness about the mental health effects of extreme heat to foster a more supportive community.
Conclusion of Impact of Heat on Mind
In conclusion, the relationship between extreme heat on mind is a complex and significant one. The impacts of heat waves on mental well-being are far-reaching, affecting everything from emotions and cognitive functioning to sleep patterns and social interactions. Recognizing the warning signs of irritability, impaired memory, and diminished attention span and adopting strategies to mitigate these effects can play a crucial role in maintaining mental wellness during times of extreme heat on mind. Furthermore, raising awareness about the mental health implications of climate change is essential for creating supportive environments and fostering a more resilient community.
Novus Beginning Psychiatry: Your Path to Health and Wellness Starts Here!
We understand that navigating the complexities of mental health can feel overwhelming, but you don't have to face it alone. At Novus Beginning Psychiatry, we're here to support you every step of the way. Whether you're seeking therapy, medication, or a combination of both, our compassionate professionals are dedicated to helping you find the path to a happier, healthier life.
Our highly skilled psychiatrists are experienced in a wide range of mental health conditions, including anxiety, depression, bipolar disorder, OCD, PTSD, ADHD, autism, and more. We offer evidence-based therapies that have been proven effective in helping individuals overcome their challenges. From cognitive-behavioral therapy (CBT) to couples/family therapy, we utilize the most up-to-date techniques to empower you on your healing journey.
We also recognize that medication is vital in managing certain psychological health conditions. Our team includes Dr. Nibras, who is a board-certified psychiatrist well-versed in medication management. He works closely with you to develop a comprehensive treatment plan, as we believe in the power of personalized care.
So, take the first step towards a brighter future. Contact us today to schedule an appointment. Our friendly staff is ready to assist you in finding a convenient time to meet with our dedicated professionals. Call (832)856-4718 and let us help you take charge of your mental well-being.
Medication Management For Psychiatric Wellness
At Novus Beginning Psychiatry, we're dedicated to helping you unlock the power of effective medication management. Our team of psychiatrists has years of experience and understands the importance of finding the right balance for your mental health journey. We offer personalized and compassionate care, creating medication plans that are tailored to your unique needs. Our understanding of psychopharmacology allows us to provide the most advanced and evidence-based treatments available.
Our goal is to help you by providing the right medications to enhance your therapy outcomes, reduce your symptoms, and improve your overall well-being. We want to be your trusted partner on the path to a brighter future. Please don't hesitate to contact us at Novus Beginning Psychiatry to experience the transformative effects of our comprehensive medication management approach.
Who is Dr. Nibras?
Dr. Sohail Nibras is a double board-certified psychiatrist in child, adolescent, and adult psychiatry. He completed his education at Saint Louis University and the American University of Integrative Science. He excels in treatments based on psychiatric care and therapeutic sessions and has experience treating dual psychiatric and substance use disorders. He is an assistant professor at the Menninger Department of Psychiatry and Behavioral Sciences at Baylor College of Medicine in Houston, Texas. He serves as an attending psychiatrist at Texas Children's Hospital. He trains future psychiatrists and engages in scholarly research projects.
Visit us
Come and visit us at one of our locations in person or meet us via telepsychiatry/online!
We're here to help in Texas, ready to meet you in person. If you're unable to make it in person, don't worry, we're also available online in Texas and Florida, so you can meet us easily from the comfort of your own home. Whether you prefer to see us face-to-face or connect with us online, we're here to assist you every step of the way.
Address in Sugar Land
120 Eldridge Rd Suite D, Sugar Land, TX 77478
Address in Katy
23410 Grand Reserve Drive, Ste. 401 & 402 Katy, Texas 77494
References
https://www.psychiatrictimes.com/view/impacts-extreme-heat-mental-health
https://www.psychiatry.org/News-room/APA-Blogs/Extreme-Heat-Can-Take-a-Toll-on-Mental-Health
https://newsnetwork.mayoclinic.org/discussion/understanding-effects-of-heat-on-mental-health/
https://abcnews-go-com.cdn.ampproject.org/c/s/abcnews.go.com/amp/Health/extreme-heat-affect-mental-health/story?id=101230632